Get your decision data quickly, in easy to read reports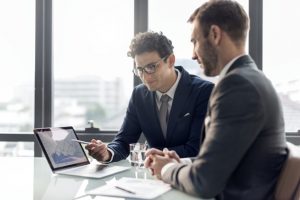 You have a stunning website, with all the bells and whistles. Your office is filled with all the latest equipment and must-have gadgets. You live and work in the modern world, where everything is slick, streamlined and well-designed.
But what about the work you produce? Is it all it's cracked up to be, or are you falling behind? Is it possible that, in spite of your modern appearance, you aren't really up to date?
What, for instance, about your business reports?
From data source to decision, in no time
If you already connected all your data sources to a central point and get your daily data studio report delivered to your inbox in the morning, then you can stop reading. This article is not for you.
If not, however, chances are big that you're falling behind the times and indeed your competitors, and that you have some work to do.
Use the data you have
Having good data used to be the problem. Now it's everywhere to be found, in your websites, in your resource planning tools and in your financial reporting system. The only problem is getting it all collected and aggregated to something you can use.
This is where modern data analysis software comes into the picture. Using tools like Google Data Studio you can easily navigate through all your data, right there, in your computer, tablet or even on your phone. With the click of your mouse or touch of your finger, you can go from uninformed to know it all in just a matter of minutes.
All the data you need is already there, in front of you. It's just a matter of using it.