Making perfect labels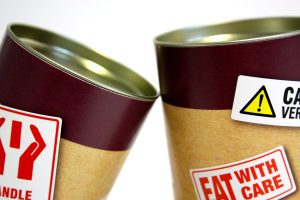 Labeling is a crucial element of being well-organized. Whether we're talking about files on your computers, importand documents or the physical things that you own you need to be able to quickly find what you're looking for, when you need it and the best (the only) way to get there is by clear and consistent cagegorization and labeling.
But what is the best way for making labels? Here we look into some of the options and give you some help choosing what's right for you.
Get organized
The first step, before even thinking about labels, is to get everything organized. Whether we're talking about important tools, building materials, or important documents, they usually belong in categories that will help you group things.
Create a storage system for your things that will help you store things that belong together, in the same place.
Creating labels
There are many options for creating labels, each has its own advantages and drawbacks.
Print your own – If you own a printer you can buy labels and print your own. This is a good option if you want to print many labels in one go, as you will usually have to print a full sheet.

Buy a label maker – If you make many labels but not more than a few at a time, a label maker may be the perfect choice. No preparation needed. Just type in the text and print it immediately

Buy labels online – If you want good looking high quality labels, you should buy them online. You can upload your own designs and get everything from simple text labels to high quality custom vinyl stickers, all delivered to you within a few days.