Top 5 marketing platforms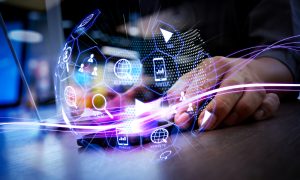 The days when we had to do all the marketing manually are over. Forget about juggling Excel sheets and mailing lists and lists of phone numbers and all that jazz. These days you just need a marketing automation platform service online that takes care of it all for you, with automated systems, impeccable statistics and smooth interfaces that everyone can use with ease.
Some of the best marketing platforms include Hubspot, Apsis, Autopilot, Rejoiner and Omnisend. The services vary quite a lot, so it is important to know what you are looking for. Aspects that you want to keep an eye on include usability, sending limits, integration capabilities and pricing. You are most likely using a bunch of software and services already, which is why it is important that whatever platform you choose is able to integrate nicely with those services or offer an alternative to them.
If we look at Apsis you have a terrific platform that offers everything you need for your business in terms of online marketing. Hubspot is great too, but honestly, who wants to pay that much money for a marketing platform? They have opted for an incredibly high price tag which few of us are willing to pay at this point with so many great alternatives available. Rejoiner has that very same problem, with an overwhelming price tag.
Omnisend has a lot to offer, but the downside is the bad design of the platform. They do, however, integrate nicely with the eCommerce platforms Shopify, Magento, and so on. As always, this is a very personal decision to make, depending on your needs.